Notice

: Do to health reasons I have retired from training, but will be happy to recommend someone for your needs.
Here are just a few of the dogs I have Trained
Not all the dogs we train run hunt test some are hunting buddies and some are family pets that come for basic obedience and socialization :-)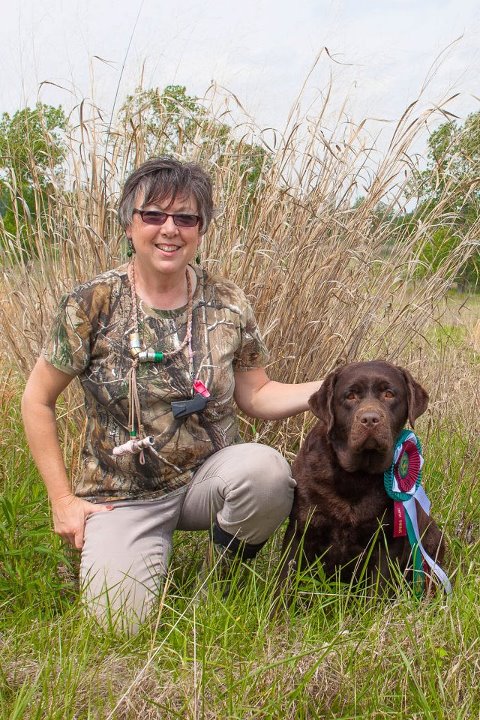 UKC Champion Stormy C's Kissamabutt WC
"KISSA" is co-owned by Stormy C and C.R. Labradors
and lives with Lisa, Brad and Olivia Pree


UKC BIMBS/BISS GrCh
Enterprise's Great Adventure WC, CGC (3 SHR Passes) Owned by Stormy C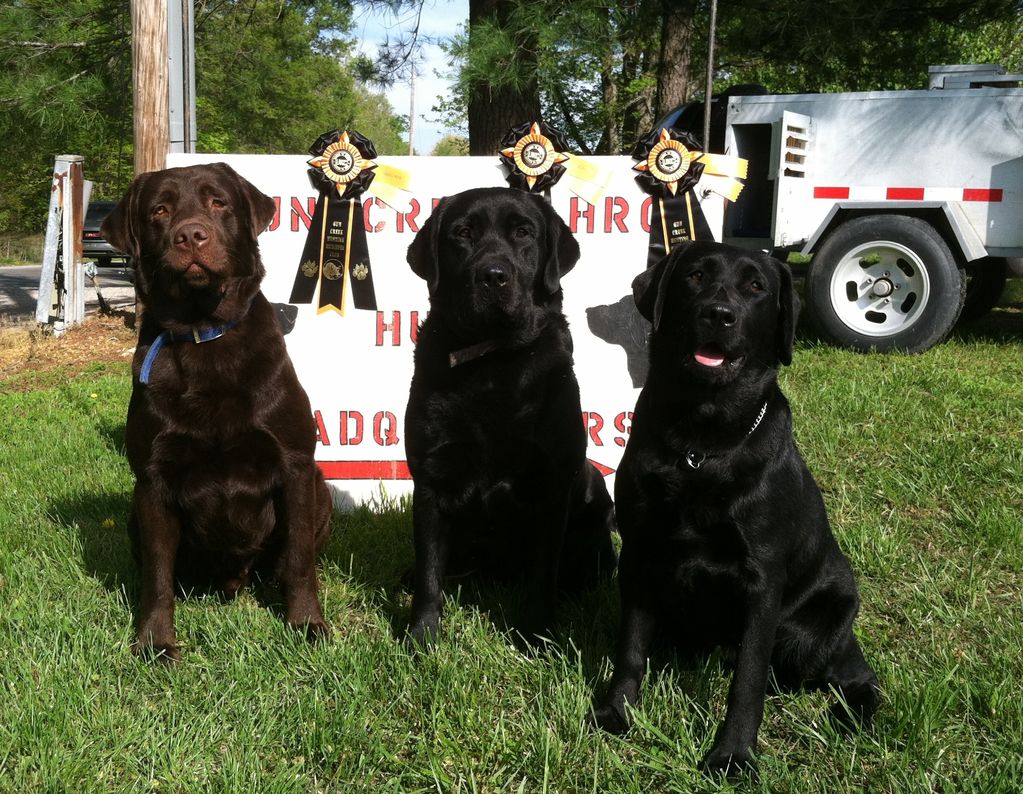 So proud of this group! All three dogs ran for the first time together in back to back weekends and received their SHR title with 4 straight passes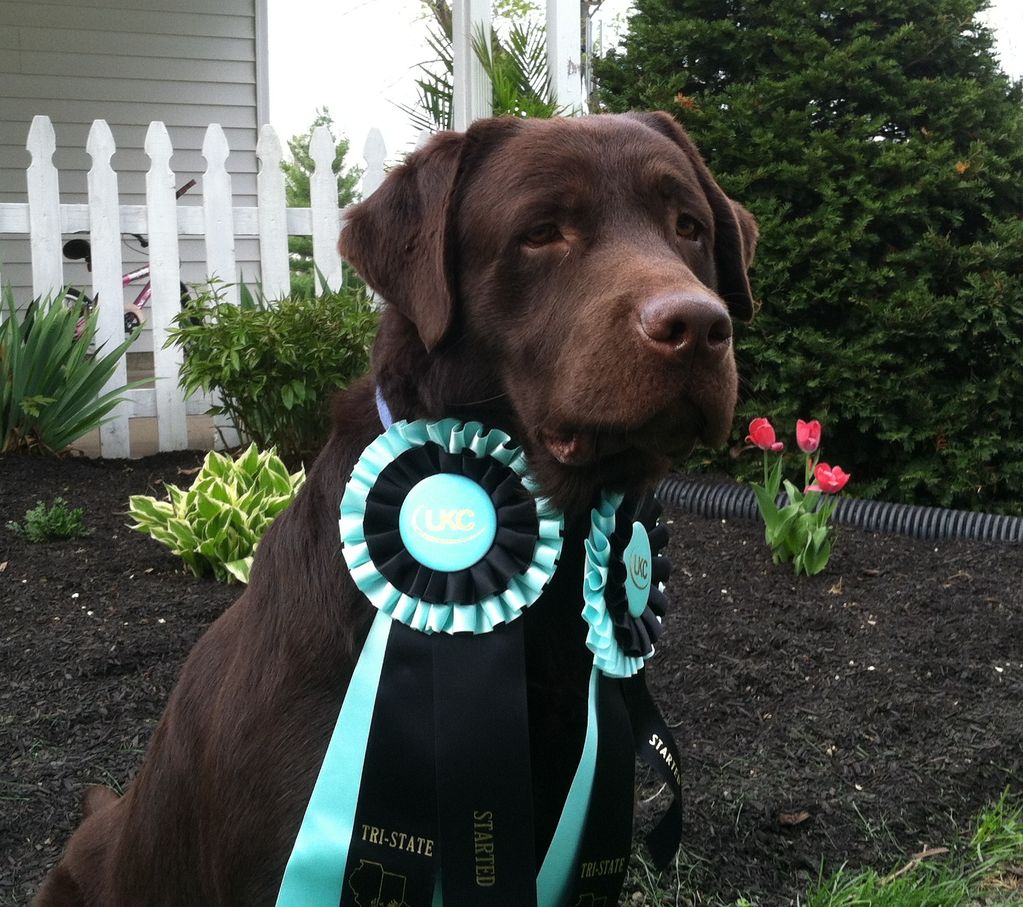 " Barefoot Moses from Hawk-N's" ,
Owned by Brian Phelps and Fred Simmons - Barefoot Labs Conover North Carolina
Submitted by:
Brian L Phelps
on Mar 29, 2012Carole is a good lady. She has trained 2 of my labs and owns another one that is now running hunt tests at 7 months. I like what she has done well enough that I'm getting ready to send another girl out to her in May.
Carole has been helpful in completing some genetic testing for my dogs. She shares info about progress, successes and challenges that the dogs are facing. Occasionally, I've gotten photos and videos of their training.
Carole does a fine job. Brian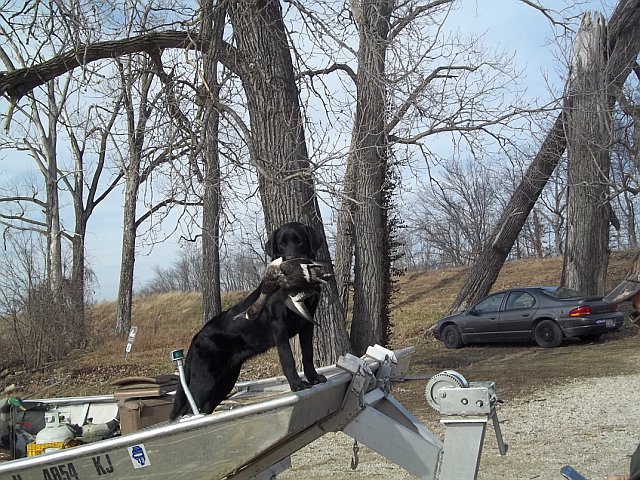 "Ellie Mae" Owners - Kirby and Angie Looper - Hamburg IL
Submitted by:
Kirby and Angie Looper
on Mar 17, 2012
Ellie, British Lab, 9 months. We had Carole train Ellie for hunting and obedience, we are very pleased with the level of training. We will be recommending her to anyone.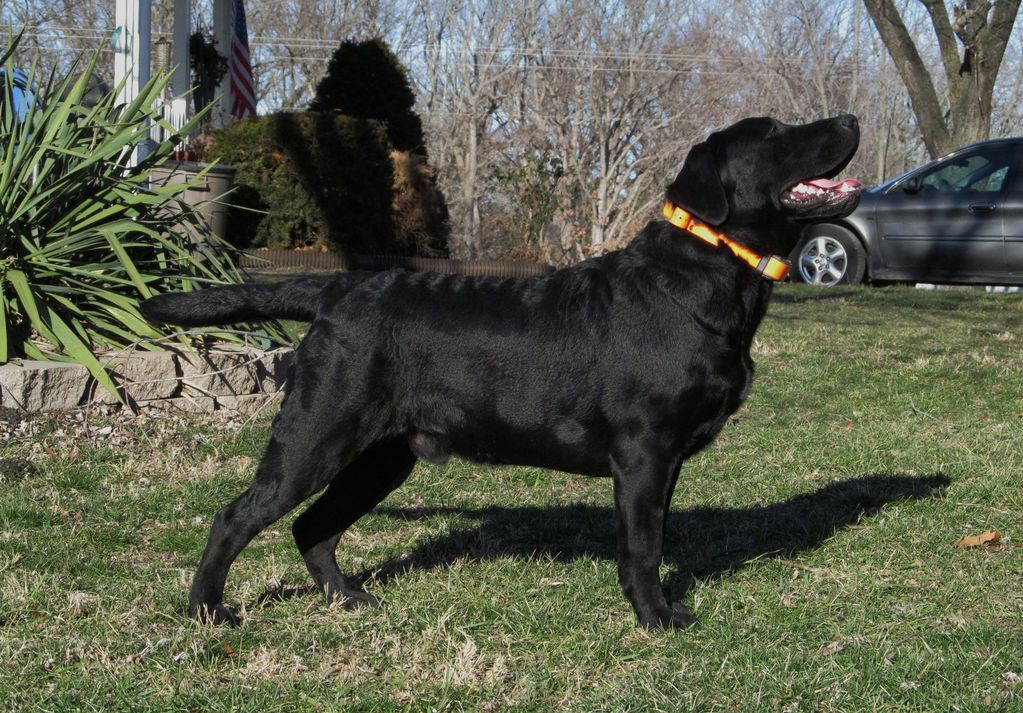 "Mitch" is owned by, Lisa, Brad and Olivia Pree
Mitch is a Misty x Curtis pup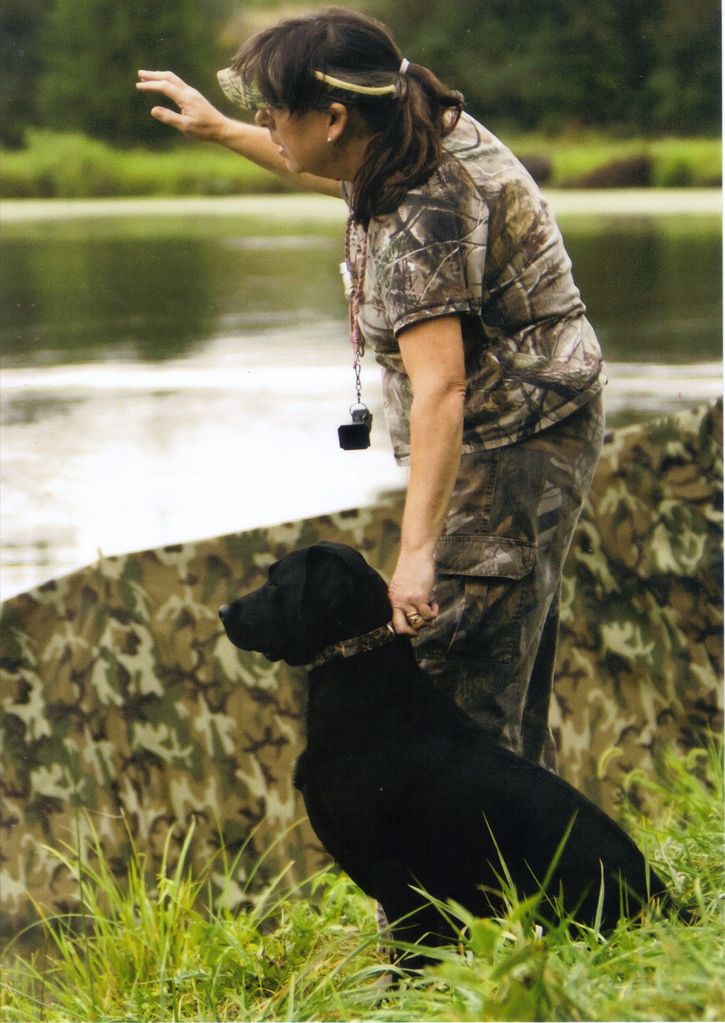 UKC Grand Champion SHR C.R. Labrador's Misty Morning Dew JH RN CGC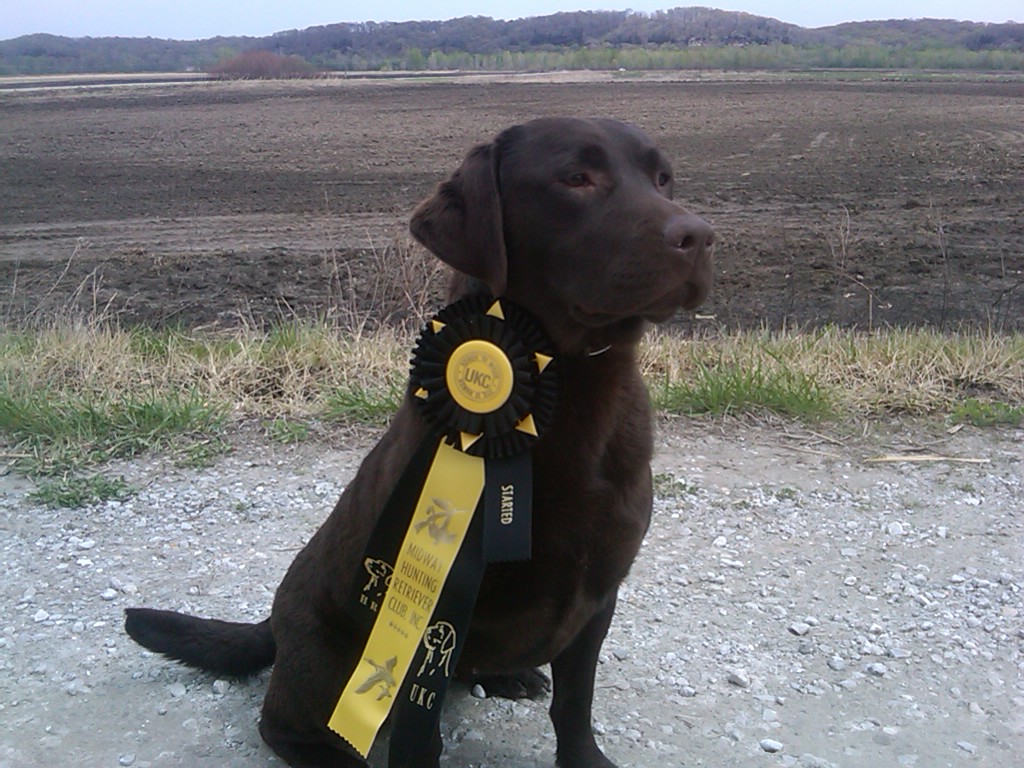 RO1,RO2, RO3 SHR, Grand Champion CHILBROOK HIGH HOPE CGC ("Hope")
Bred, owned, handled and loved by Debby Kay - Click on Hopes name to go to her home page at Chilbrook.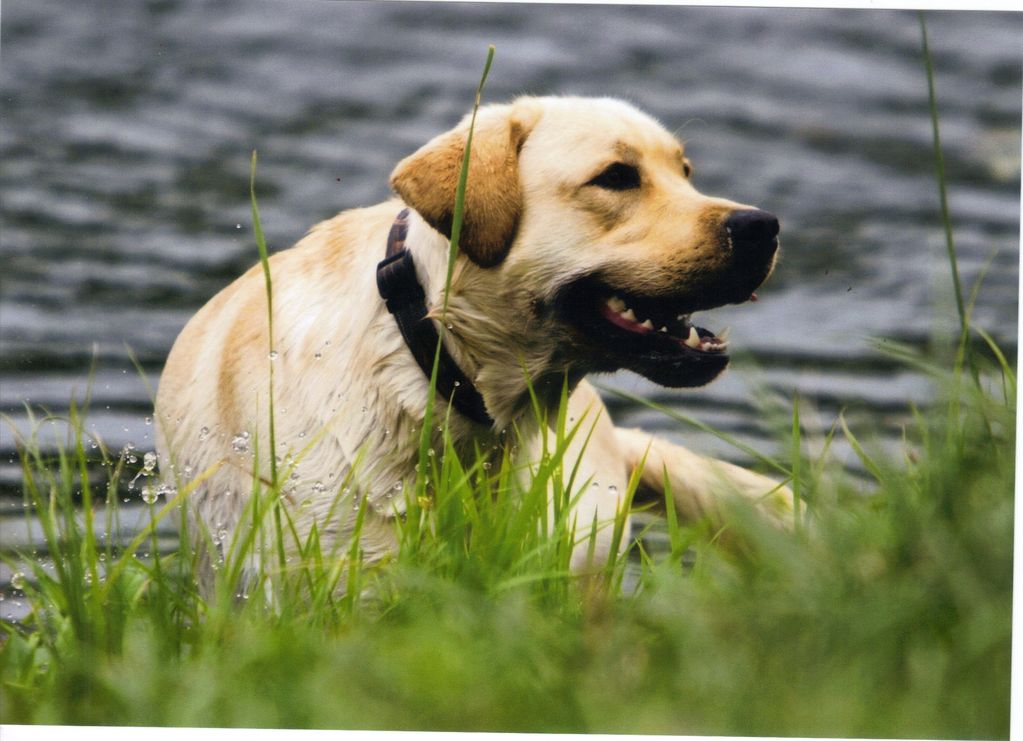 UKC BISS Grand Champion SHR Shadowmyst C.R. Ace of Hearts "Dealer"
Co-owned with Julie McVay Reeves at Shadowmyst Labradors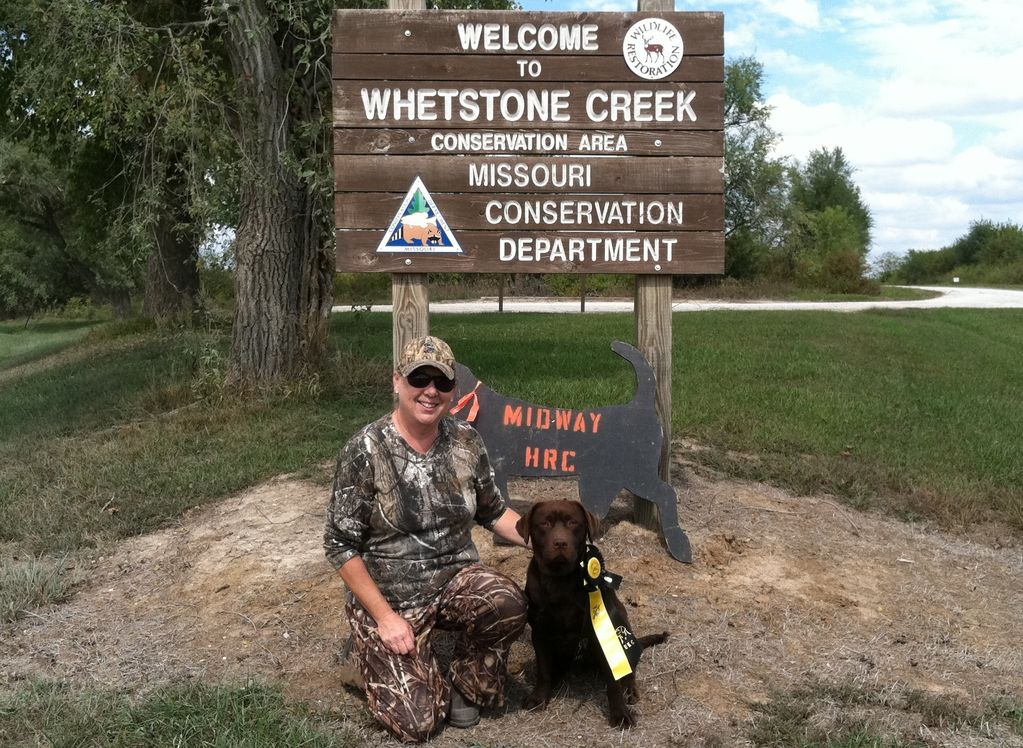 UKC Champion SHR Barefoot Peppermint Patty
Owned and bred by Brian Phelps and Fred Simmons Barefoot Labs- I now co-own this wonderful girl with them.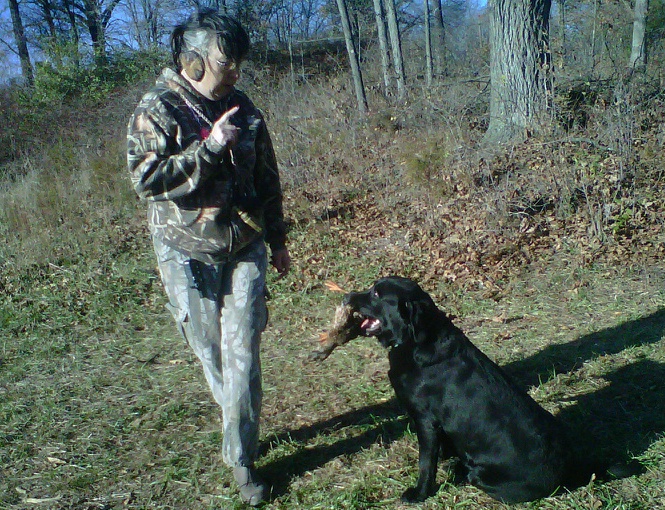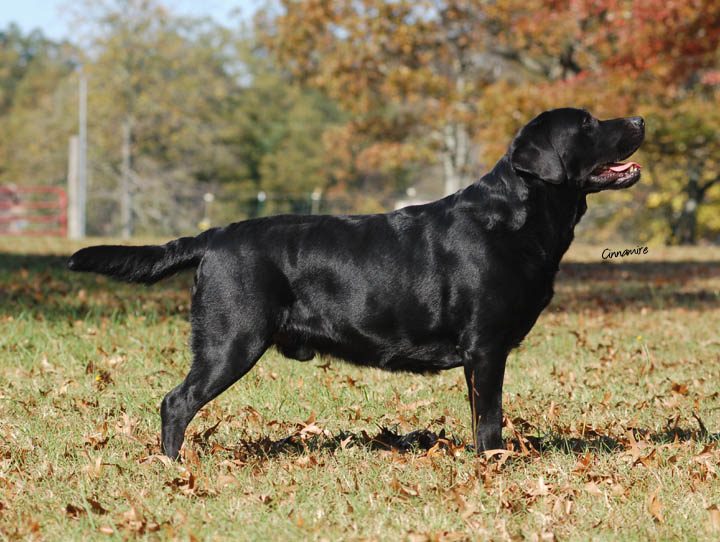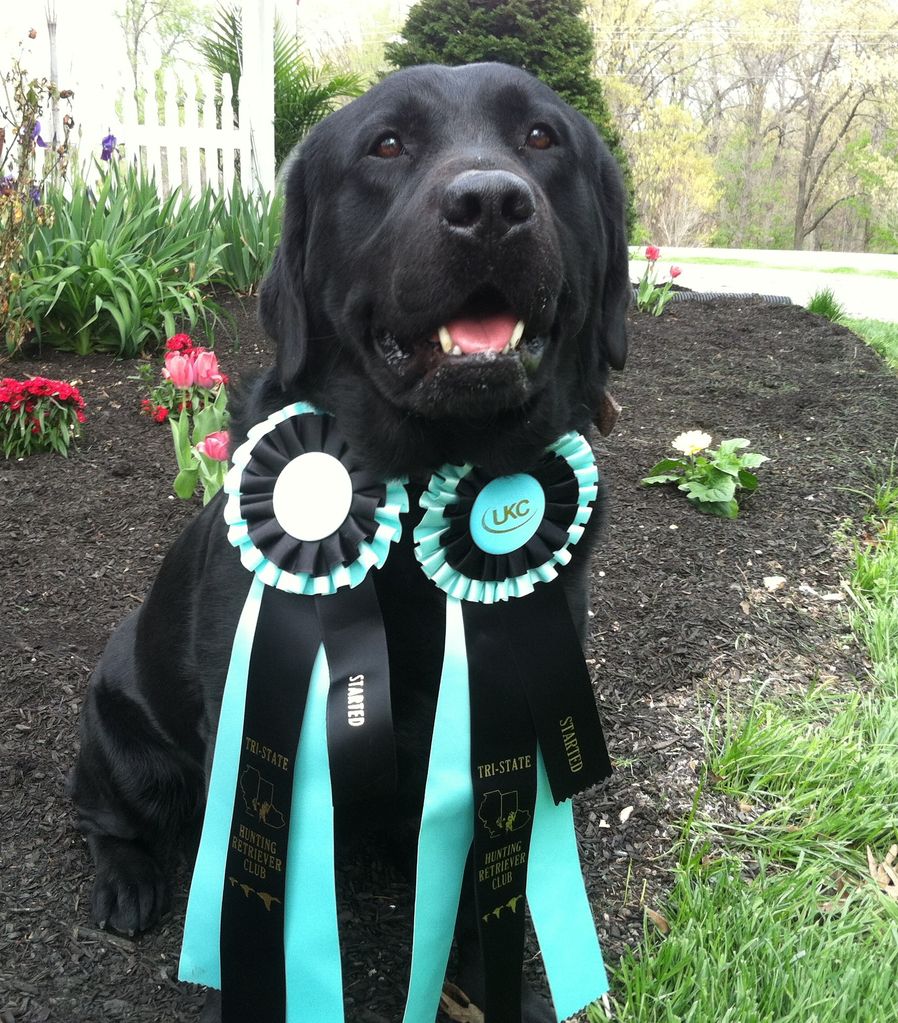 This is "O"
Can.
CH / UJJ UKC Grand CH Casbar's The Big O JH CGC, TDI
If you are interested in this amazing boy as stud please click on his link above to go to Lynneville Labradors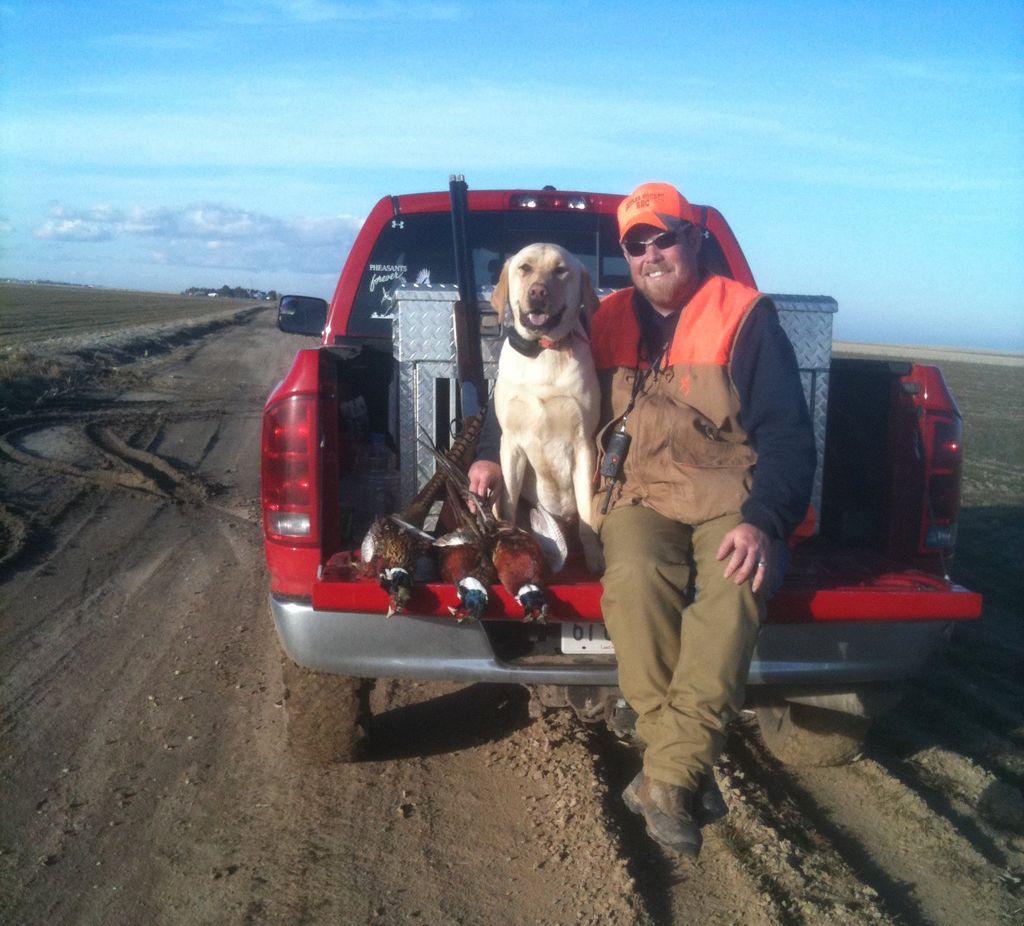 Gunner was the first dog I trained for upland and is now back for water fowl.
Pictured with his owner John
Submitted by:
JT Gunter
on Jul 02, 2010 Carole and C.R. Labradors is someone who I will use time and time again as well as promote fellow hunters whose dogs need further help in the field. I contacted Carole about waterfowl retrieval and upland bird basic training and she did amazing work with my 16 month old lab. I was the only one who had worked with my pup and I am no dog trainer. I told her what I wanted out of a hunting dog and in only 4 weeks of Carole working with him daily, I believe I have that. My pup is excited when I get out the training bumpers and birds and is going to be ready for the field this fall to harvest waterfowl and upland birds. Carole truly loves what she does, and even gets attached to the animals and treats them as if they are her own pets, not just a job. Great job with Gunner Carole, looking forward to working with you again.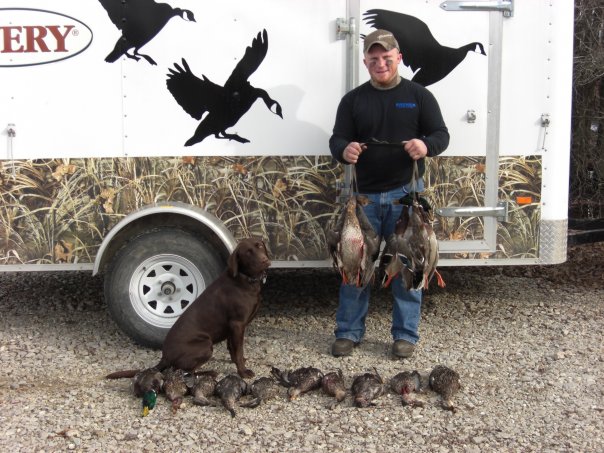 Zoey and J.R.
Submitted by:
Amber & J.R. Dreher
on Dec 19, 2010 My husband and I made contact with Caroel at C.R. Labradors after doing some research on dog trainers in our area. Carole was very easy to reach and her schedule was always flexible. We decided to leave our two year old Chocolate Lab with Carole after visiting her facility. Carole treats each dog as if it is her own. Our dog "Zoey" is our family pet and hunting dog; therefore we wanted her in an environment that made her feel at home. "Zoey" was very timid with little confidence when we left her with Carole. We came to visit "Zoey" every couple of weeks. Every visit we seen a dramatic improvement in "Zoey". She stayed for 60 days. We are very excited to have such a great dog that is ready to work in the field for us. We highly recommend C.R. Labradors we could not be any happier.
Thanks,
Amber and J.R.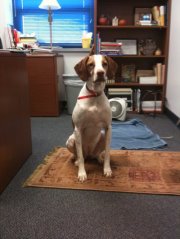 Submitted by:
Rebekkah Montes
on Apr 04, 2011
I recommend, without hesitation, Carol Ramsey for obedience or field training of your pet. I have all the confidence in the world in Carol Ramsey and her training techniques.It was obvious in the first ten minutes that Carol connected with my dog and intuitively understood her temperament and personality in a way that I thought only I did. In addition, Carol truly loves and respects dogs to the degree that you do. My six year old Betsy is a half English Pointer, half Brittany. Not a lab, but she's all bird-dog just the same. Since I don't hunt with my dog all I needed was recall training and Carol got results in one day! Not only that, she helped me better understand my Betsy and provided strategies that have proven effective in enhancing her traits. Carol truly understands that your hunting dog is also your companion and a loving member of your family. In addition, she possesses a natural ability to really connect with dogs and utilize their own personality traits to maximize their potential in the home and the field.
Thank You Carol!
Rebekkah and Betsy